Check out our sponsored Op-Ed in Uptown Messenger!
Louisiana voters have a real opportunity on Election Day to clean up the Louisiana Public Service Commission by electing consumer champion and energy expert Forest Wright over Eric Skrmetta, the current LPSC chairman who has time and again sided with monopoly utility companies against consumers while taking massive amounts of contributions from those very companies he is charged to regulate on behalf of the public.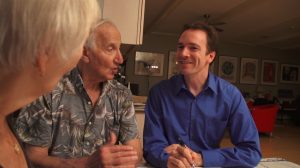 Wright has dedicated his career as an energy consumer watchdog to understanding and improving the way energy is produced and distributed in Louisiana. His nonprofit consumer work over the last 10 years has successfully lowered energy bills for New Orleans and Louisiana families and created quality jobs for our local economy. He led the fight for programs to save consumers money such as Energy Smart and the new statewide version of the consumer cost-saving program rolling out November 1st. Importantly, Wright has not and will not accept one dime in campaign contributions from the monopoly utility companies who are regulated by the LPSC.
Skrmetta, on the other hand, is raking in big-money campaign contributions from companies with business before the LPSC in a clear conflict of interest. Gambit Weekly calls Skrmetta a "classic example" of the "shameful history" of regulators lying in bed with the companies they are supposed to be regulating.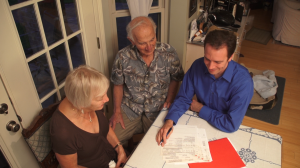 As chairman of the LPSC, Skrmetta was caught up in an alleged pay-for-play email scandal demanding the solar industry "privately and publicly support his re-election" before he would vote in their favor, prompting the Advocate editorial page to call for an investigation by the State Inspector General's office. When a prison phone operator came under investigation by the LPSC for breaking the law, the company quickly raised $30,000 in campaign contributions for Skrmetta, who then tried to broker a backroom deal in executive session on their behalf. Skrmetta also moved to increase a law firm's government contract by $220,000 on the very same day he collected nearly $20,000 from that same firm.
In addition, Skrmetta supported Entergy's Little Gypsy boondoggle, which was projected to cost $600M but grew to $1.8B before completely falling apart. In the end, Little Gypsy cost Entergy customers over $298 each without ever producing a nickel's worth of energy. Would it surprise anyone to learn Entergy is Skrmetta's largest source of campaign cash, totaling more than $41,000? In fact, nearly 80 percent of his total campaign contributions come from companies with business before the LPSC.
Voters have a stark choice this November 4th. Forest Wright opposed the Little Gypsy process from the beginning. When the monopoly utilities asked for $200 million in rate hikes and fought to restrain consumer choice in the energy market, Wright stood firm as a champion of Louisiana families and demanded more openness and accountability. He will base his policy decisions on the needs of energy customers, not the profits of the big utility companies. Forest Wright deserves the support of Louisiana families in the District 1 race for Public Service Commission.
[This advertiser's message is paid political advertising by the Forest Wright campaign. UptownMessenger.com does not endorse candidates for election.]